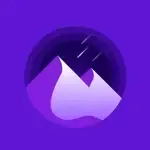 Overview
Nightfall™ uses machine learning to identify business-critical data, like customer PII, across your SaaS, APIs, and data infrastructure, so you can manage & protect it.
Join us — we're hiring!
At Nightfall (formerly known as Watchtower), we're dedicated to helping enterprises secure and manage their sensitive data.
Our team is a group of highly motivated technologists & security professionals working on one of the biggest problems in information security. Our work is already making an impact – helping security teams manage & protect their most sensitive data. Join us on our mission to re-invent data visibility & security in the cloud.
Review
Salary & Benefits
Salary review every 6 months based on the work performance
Company Culture
Company trip once a year and Team building once a month
Skill Development
Well trained and dedicated to being able to catch the pace smoothly.
5.00
Work Satisfaction
Our office is located with creative, open workspaces and a high-quality engaging environment.